GALLERY
TAYLOR + STEPHEN -|- May 2022 -|- Harvest Moon Pond -|- Poynette, WI
Talk about made for each other- you're talking about Taylor and Stephen. This wedding was filled with fun, laughter, and some of the best vows I have ever heard. Ever. And the crazy part is, they were written by the bride and groom, not discussed, and yet they were remarkably similar. These two definitely share a wavelength. As a planner, sometimes I notice things that others don't catch; usually because I have to, mostly because I'm paying attention and not drinking like the rest of the party. I thought the sweetest moment at this wedding was during their first dance. Stephen clearly was whispering something in Taylor's ear as he held her close and he made this really public, overly photographed moment so intimate. It made my heart melt a little. It made me think that sometimes that smallest actions create the biggest magic and these two definitely have the magic.
Photos by Lindsay Meffert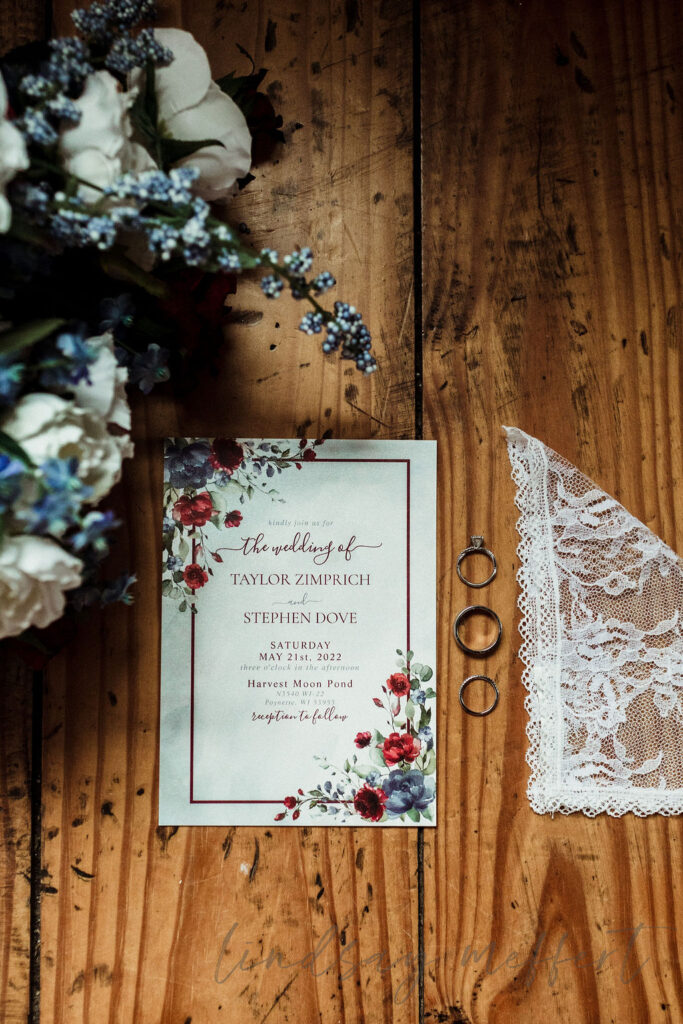 ABBY + ERIK -|- May 2022 -|- The Milwaukee Public Museum -|- Milwaukee, WI
Abby and Erik contacted me after their planned coordinator had to cancel. Their wedding at the MPM was truly unique. From a giant whale skeleton watching over their ceremony to dinner on the Streets of Old Milwaukee exhibit, it was a really interesting set up and great for guest to be able to wander through the exhibits and enjoy the museum. A couple of highlights: The cake was an amazing three tier, rich chocolate fudge cake, beautifully decorated and made by a teenager. The couple self-officiated their wedding to make it truly personal. The group took loads of photos in front of a t-rex goring a triceratops–very romantic. 🙂 Congratulations, Abby and Erik!
Photos by Amanda Evans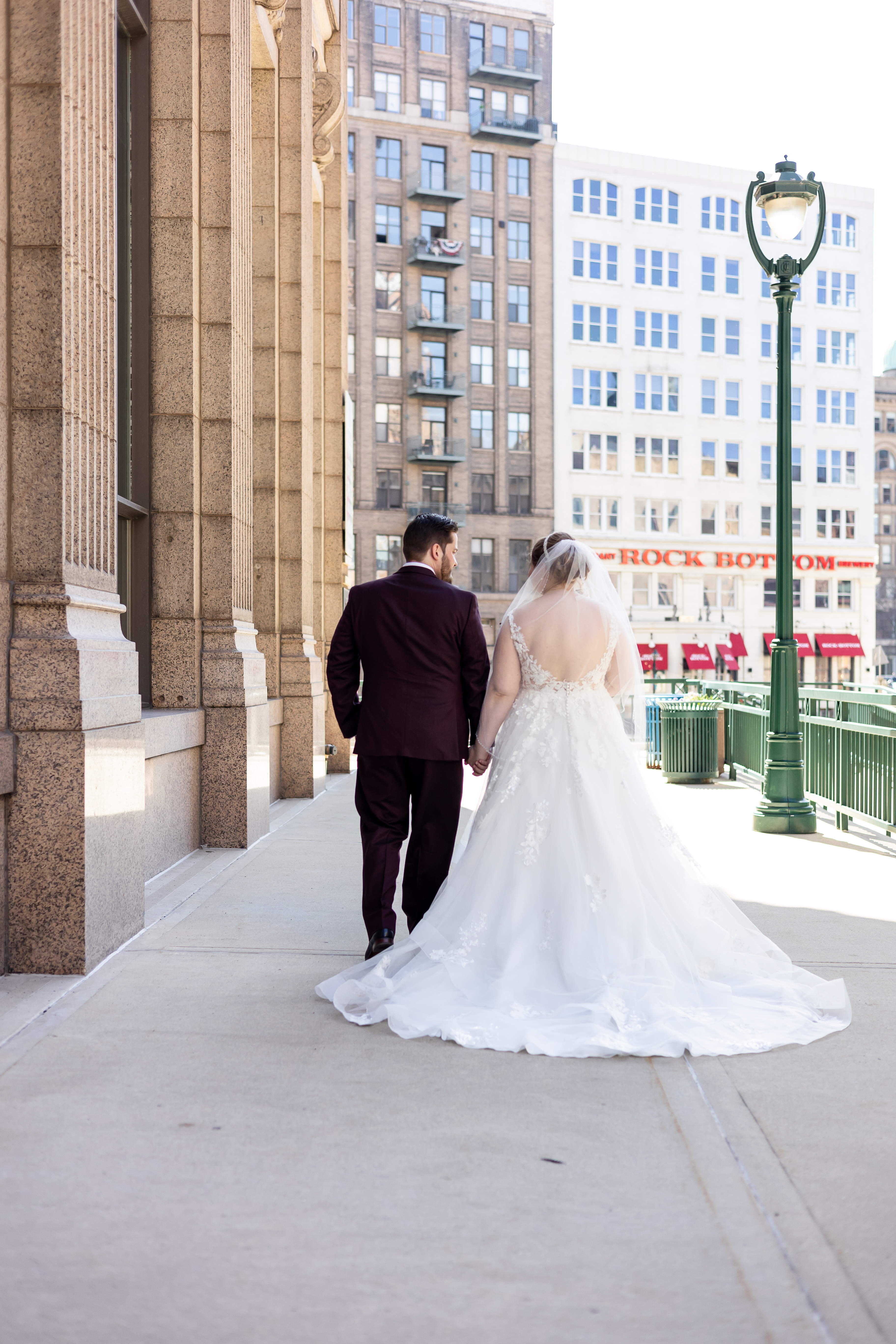 CLAIRE + PHIL -|- October 2021 -|- The Tinsmith -|- Madison, WI
Claire and Phil are an adventurous couple living in the Madison area. They had big plans to get married in 2020 at a brand new venue, still under construction at the time, called The Tinsmith. The world of course had other plans, but a pandemic wasn't going to stop them from declaring their love. They got married in the fall of 2020 with a very small group of family and close friends in northern Wisconsin, with the hope that the could host their dream celebration soon. Their day came in October 2021, almost one year later. They shared a beautiful day with all the family and friends they couldn't celebrate with in 2020 and had a vow renewal celebration, filled with all the smiling faces they'd been missing for a year. Congratulations, Claire and Phil. I'm so glad you could finally have your dream celebration.
Photos by Maureen Cassidy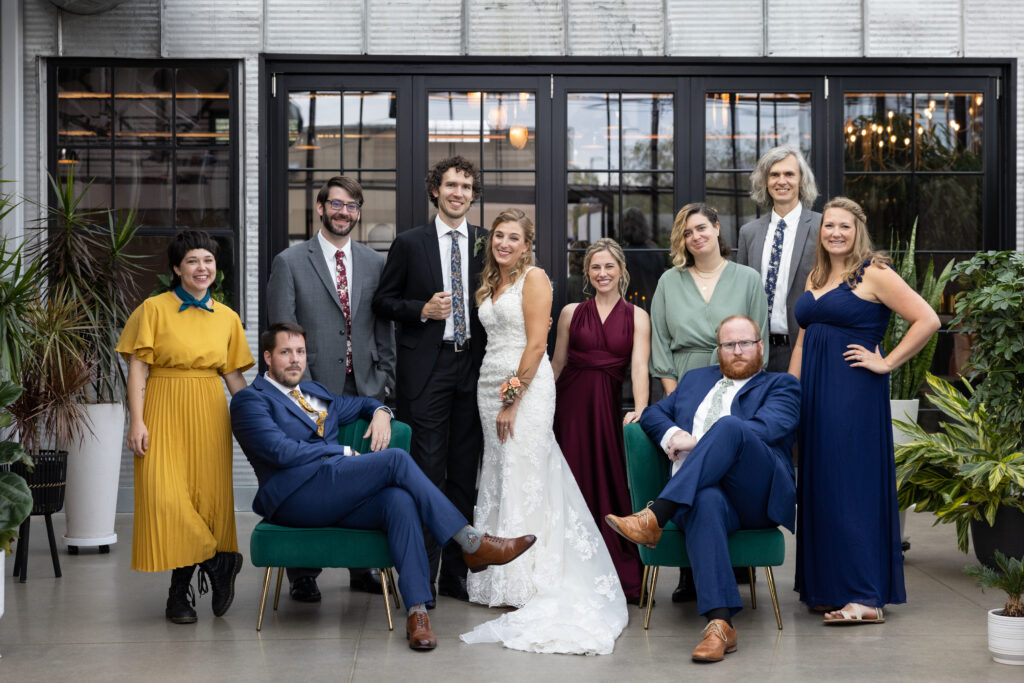 ARIANA + WALKER -|- September 2021 -|- Ski-Hi Fruit Farm -|- Baraboo, WI
It was such a pleasure working with Ariana, Walker and their families. There ceremony, although a little darker than some, had all the elements of a bright and happy union. Ariana's bold personality matched her wedding dress and floral perfectly and Walker's warmth was captured in the sunset between the rows of apple trees at Ski-Hi in Baraboo. It was a perfect fall day filled with bold colors, bright sunshine, and barrels of fun. Interesting fact: Ariana made the crown for her veil out of zip ties. Proof that you really only need duct tape, a little WD40 and some zip ties to conquer it all.
Photos by John Maniaci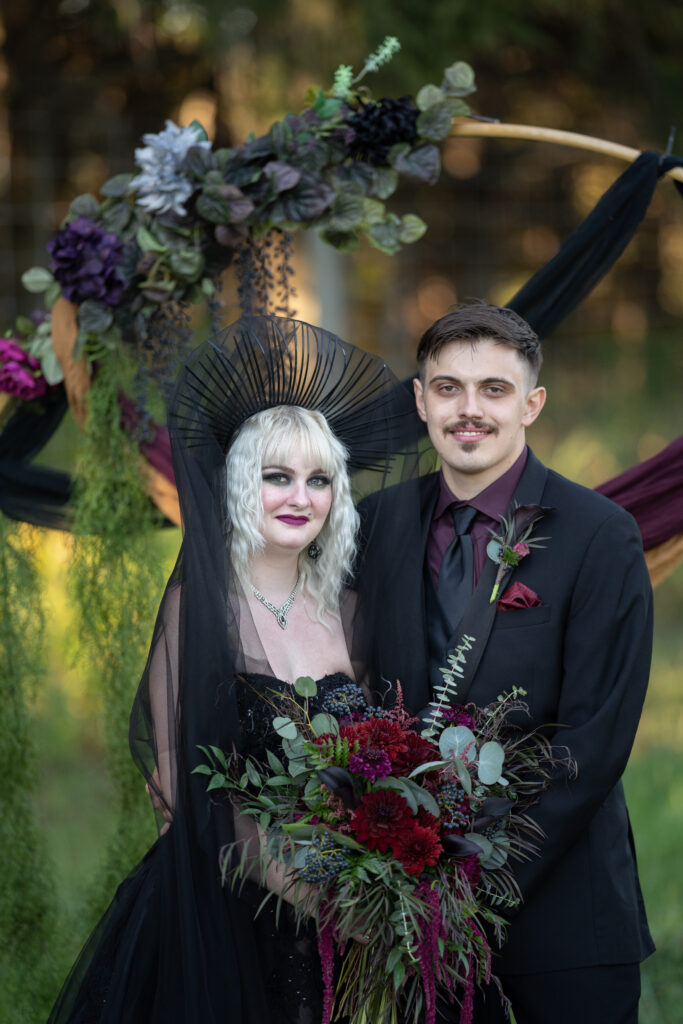 ALISON + GABE -|- August 2021 -|- YMCA of the Rockies -|- Estes Park, CO
Alison and Gabe's day was filled with an abundance of smiles and laughs. From the very beginning to the very end, this couple was grinning from ear to ear. With a passion for big adventures and a zeal for travel, this couple's destination venue was a perfect fit for them. Nestled in the Rocky Mountains of Colorado, the mighty mountains were only dwarfed by their even mightier spirits. This day was just plain fun. Plus, at the end of the evening, the father of the bride requested that the DJ play a polka and do you know what the DJ played? Zing, boom, TARARREL…..Proof that you can take the wedding out of Wisconsin, but you can't take the Wisconsin out of the wedding.
Photos by Caitlin Steuben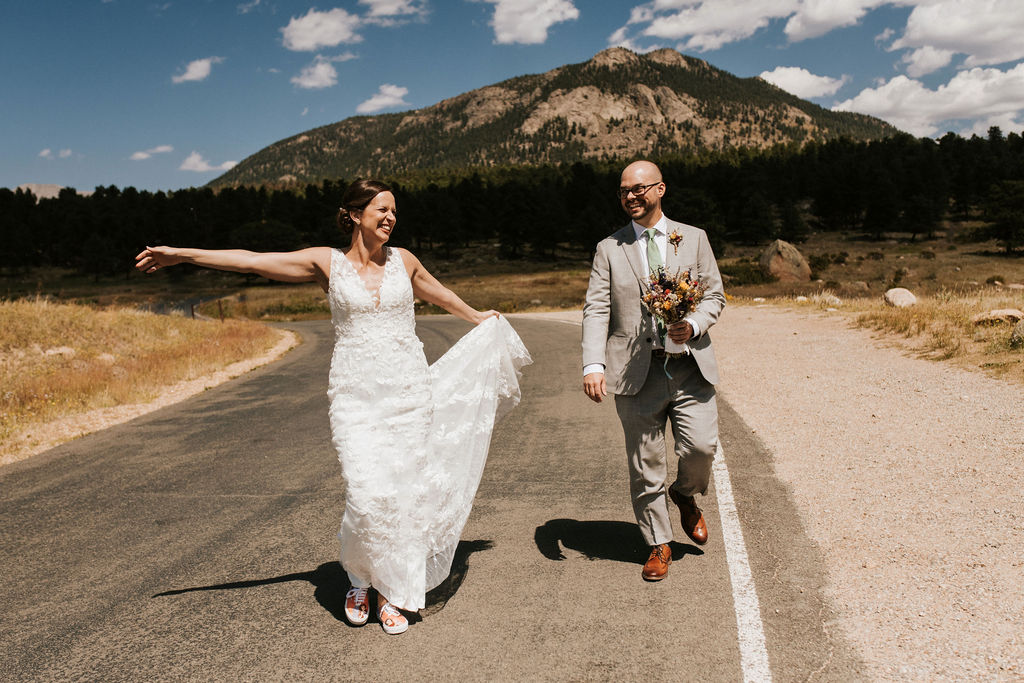 RACHEL + MATHEU -|- October 2020 -|- The Landing at The Lone Girl -|- Waunakee, WI
Rachel and Matheu celebrated with a small ceremony on the rainy rooftop at The Lone Girl Brewing Co. in Waunakee. I had met the couple about a year previously and we clicked instantly. They told me their story: how Rachel had a kid with a previous partner but it didn't work out. How Matheu found out she was single again. How they fell absolutely head over heels for each other. And let me be completely honest with you: I don't think I have ever seen any couple more perfect for each other than these two. Their love, patience, compromise and humility is the perfect blend that I think most couples aspire to attain. Few reach this lofty goal, but these two are lucky to have it right from the start.